About Us
American Pacific Reverse Mortgage Group (APRMG) was founded in 2005 as the Reverse Mortgage Division of American Pacific Mortgage Corporation. The purpose of APRMG is to serve the needs of the growing population of citizens 62 years and older.
We have a dedicated team of experienced individuals with decades of combined experience. Our group specializes solely in Reverse Mortgages and we share a common goal of providing our clients with the appropriate financial services and products that fit their specific unique situations. We treat our clients as if they were a family member of our own; creating a lasting relationship with our clients is of utmost importance to us. You are not just a number with us; we sit down with our clients and discuss their particular needs. We perform an analysis to determine what option will fit for your goals. We understand that a Reverse Mortgage is not for everyone and we give our clients an honest opinion, based on the situation as a whole, as to whether or not the Reverse Mortgage would be a good option now or in the future.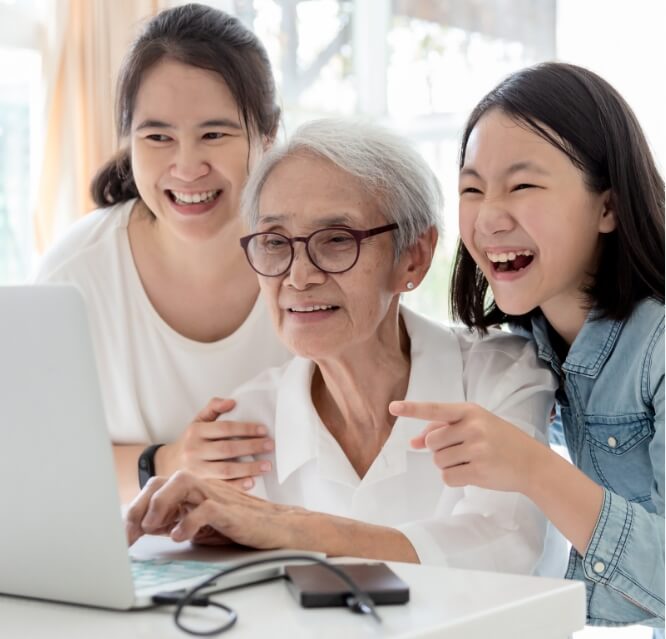 Meet our Sales and Management Team!
Success Stories
Working because they want to, not because they have to…. Our clients had one of them retired and busy with things around the house, and his wife was working for DoorDash so that they could have spending money. In reality, …
Read Full Story
Bill and Dee B. purchased a home in a 55+ HOA in Auburn, CA. Dee unexpectedly passed (at a young age of 73) just a few short months after the purchase of their forever home. With the loss of Dee's …
Read Full Story